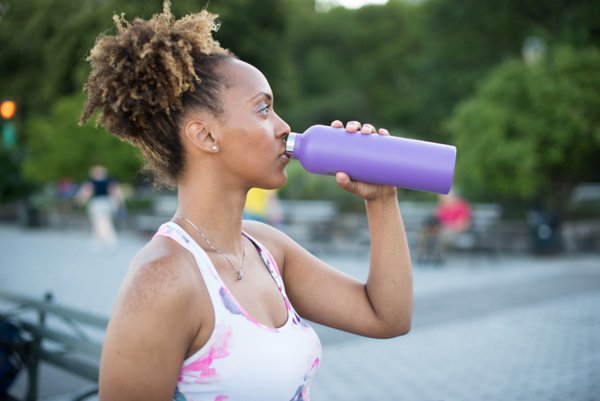 While it is often recommended that you should drink 8 glasses (250ml per glass) a day, the actual amount of required water is recommended on an individual basis. Several factors that affect these recommendations are weight, the climate where you live and how often you exercise. A telltale sign that you are lacking in the "hydration department" is the colour of your urine. The clearest sign showing you that properly hydrated is a transparent yellow or a pale colour. If you find that your urine is a darker yellow, you should up your water intake 😊
The many benefits of staying hydrated
1) More energy: Water helps keep up a steady flow of nutrients into your cells.
2) Feeling strong when you work out: Water helps your muscles maintain the right balance of electrolytes like sodium, potassium and magnesium to function properly. Without water, you are more prone to cramping.
3) Less overeating: A study from the University of Illinois involving more than 18,000 adults found that when people increased their daily water intake by 250 to 750ml (on top of the liter they drank on average), they consumed as many as 205 fewer calories a day.
4) Memory improvement: While there is no definitive research stating that hydration helps adults and their memory, studies have found that memory and attention improve in children after they have some water.
5) Combating cold symptoms: There's a reason your doctor tells you to drink more when you are getting sick. As your body launches its attack against germs, your cells need to be properly hydrated to maintain that effort. Drinking water also helps loosen mucus, which keeps your nose and throat moist.
6) You'll keep things regular: You can reduce the risk of constipation by staying hydrated.
If you find it difficult to remember to drink water, I recommend buying a reusable bottle (I love my S'well, pricey but worth every penny). You can fill them up on the go! Or if water isn't your drink of choice, try sparkling or fruit-flavoured water. That added touch may be just what you need 😊
***Full article found in July/August 2018 Readers Digest***