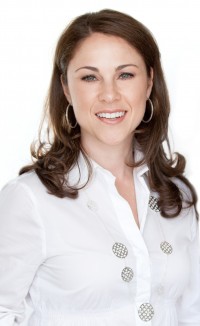 Dr. Jennifer Shulman graduated from the University of Toronto Dental School in 2000 after a four year Honours Bachelor of Science Degree.  She has been practicing in Woodbridge for the past 14 of her 18 years in private practice.  She likes all aspects of general dentistry on patients of all ages. She is a provider in both Invisalign and Sleep Apnea Treatment. She is a member of both the RCDSO and ODA.
Dr. Jennifer is happily married to her husband Todd. Together they have 3 beautiful children, Aidan, Charlie Sophia, and Ryder. In her spare time, she enjoys going kick boxing and spending time with her family. Dr. Jennifer is one of the founding members and sits on the board of directors for the Imagine a Cure For Leukemia Charity Organization.
Dr. Jennifer enjoys meeting new patients and providing the best possible dental care for you and your whole family.

Dr. Corey Shulman graduated from the University of Toronto Faculty of Dentistry in 2000 and has been practicing family dentistry ever since. She has been working alongside her twin sister Dr. Jennifer Shulman for the past 14 years and in 2009 they decided to open up a practice together in Woodbridge. She is a member of the ODA and RCDSO and is also a provider of  Invisalign and sleep apnea.
At Innovation Dental, Dr. Corey Shulman and her professional team strive to offer a complete range of family, cosmetic and implant dentistry in a modern and comfortable setting.  Dr. Shulman enjoys educating her clients about ways to achieve their optimal oral health, as well as providing comprehensive dental care. She loves working with children and has a knack for turning "dental phobics", both young and old, into comfortable and calm patients. When not at work, Dr. Shulman enjoys exercising at the kickboxing gym, cooking, and being a mom to her 3 young children.